Panama Bird Guides
Identifying birds in Panama or finding a trail can be frustrating without a bird guide, who has all the necessary knowledge about the Panama Birds; bird sounds, local migrations, habitats, local weather, etc. We have the contacts and know how to avoid unsafe places, to make sure birders will have a unique experience in the field.
The Bird guides are professional with a deep knowledge of bird vocalizations and identification skills. They have the ability to find and show the bird to each person in a group whenever is possible. They point out field marks and help participants to improve their birding skills and knowledge of neotropical birds. All guides carry a professional spotting scope and the bird calls. Guides also have knowledge of frogs, plants, reptiles, common wildlife and culture.
Jose Carlos Garcia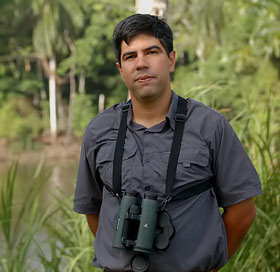 Jose Carlos Garcia, a native from Panama, co-founded Birding Panama with Mahelis Rodriguez in 2007. Part of the vision was to have an organization of Local Bird Guides, who could provide a level of service and to find new destinations for birding.
More in charge of the logistics now, trips go so smoothly with the local leaders, that Jose almost goes unnoticed once the visitors arrive to Panama. But promptly shows up if something needs to be solved. Birding Panama has always been a small local organization, never with the intension of bringing large numbers of visitors to sensitive areas. Always making sure locals participate. We appreciate the support of all visitors from different countries through the years. We have learned to be better birders from you. Thanks so much!.
All photos and Visual Arts of Birding Panama by Mahelis and Jose Carlos.
Euclides "Kilo" Campos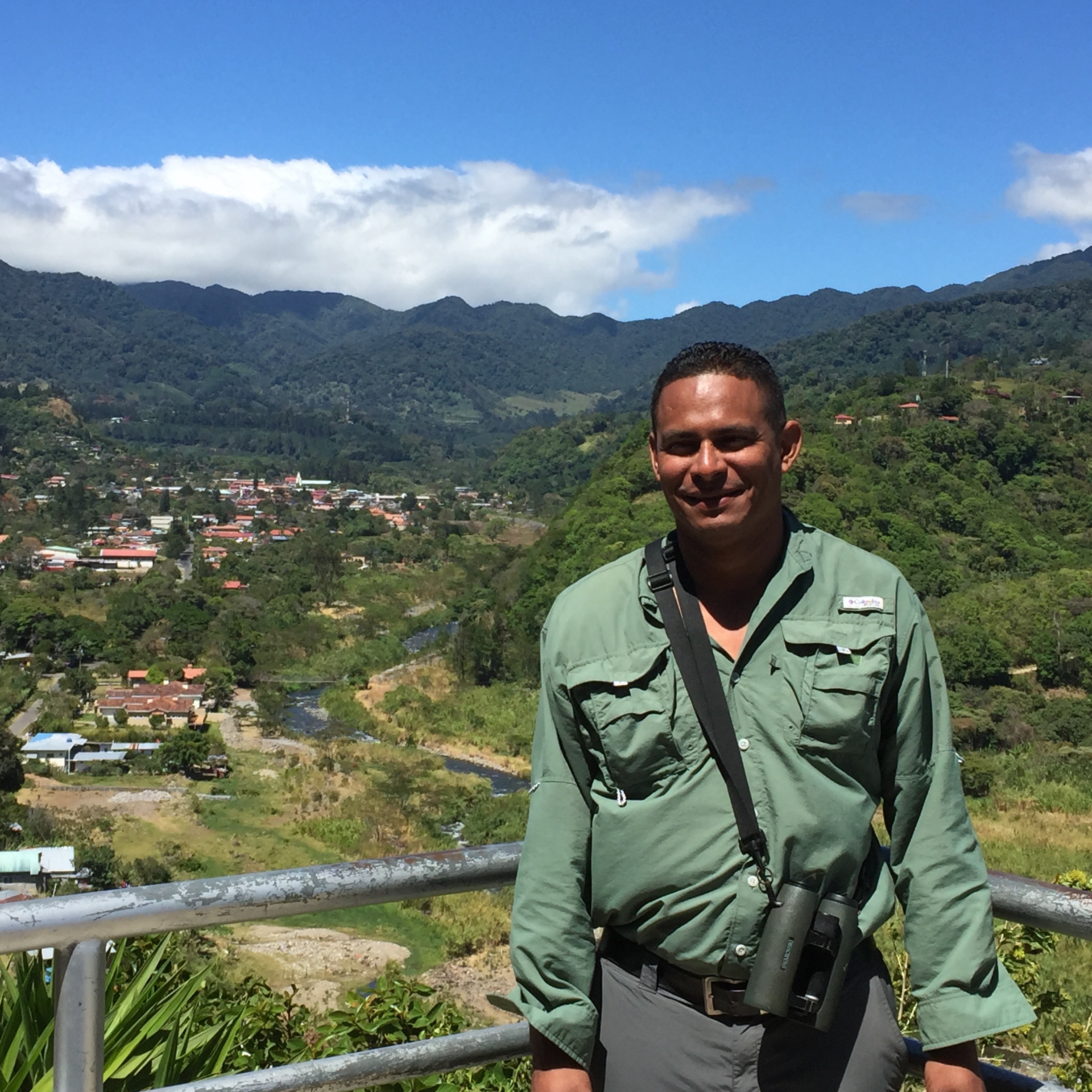 With "Kilo" it naturally feels like birding with a friend.
He holds a Nature Tourism degree from the National University of Panama, and has participated at numerous national and international bird projects such as the Hawk Mountain Sanctuary, Raptor conservation program in Pennsylvania US.
He speaks English fluently and fully enjoys showing the birds to visitors all over the world. His patience is one of his best faculties, attentive all the time; he always receives high praises at the end of the trip. He comes fully equipped with Swarovski Optics and loves to share his knowledge with birders of different levels. He recognizes sounds, identified birds like any other; plus has a confirmed record of seen 756 Panama Birds in 2010 (Big Year).
Francisco "Main Driver"
Francisco is our main driver; he has been with us for several years now and even has his own pair of Binoculars thanks to a costumer.
He is friendly and courteous all the time, always willing to help around and make you feel welcome in Panama.Very good, nice and honest man, you can easily leave your belongings with him in the bus.